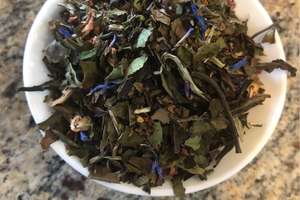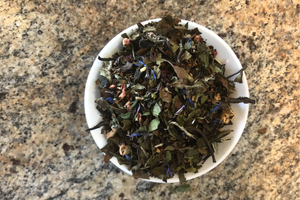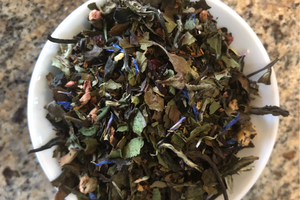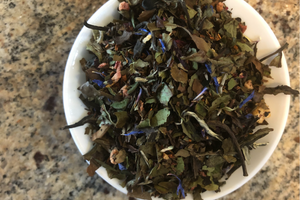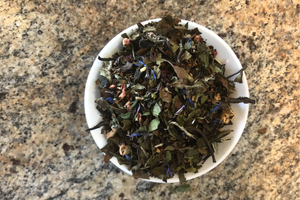 Strawberry White
If you enjoy a medley of fruity and floral flavors, this is the tea for you. This blend has multiple fruity (apple, blueberries, strawberries) and floral (hibiscus, rose, blue cornflowers) ingredients, layered with rooibos and vanilla that give it a little sweet and well-rounded flavor. Overall this tea blend knocks the flavor game out of the park, warm or iced!
 Quantity: 1 oz (28.3g)  
Ingredients: white tea, rooibos, apple, blueberries, hibiscus, natural strawberry flavor, strawberries, rose petals, blue cornflowers, natural vanilla flavor
Caffeine level: medium
Steeping Instructions: Steep 1 tsp for 30 seconds in 170-180°F water. Infuse 2-3 times.
Uses: daytime tea, daydreaming, creative projects and problem solving