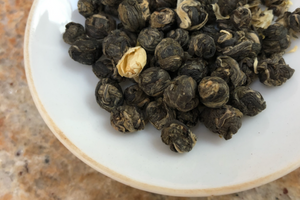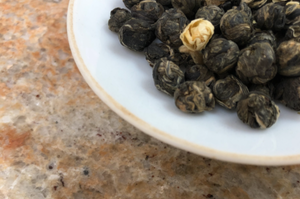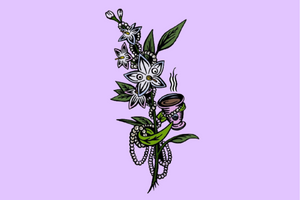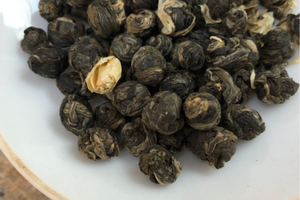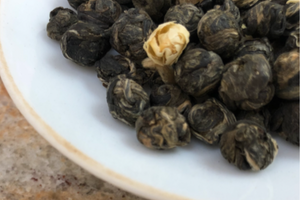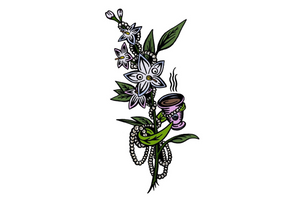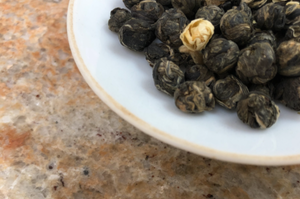 Jasmine Pearls
Two leaves and a bud of a green tea are delicately rolled to shape these Jasmine Pearls. Light and floral, these pearls are refreshing without bitterness. This tea is wonderful paired with vegetables and spicy foods.
 Have you seen Tea By C's Jasmine Pearls tea character? Scroll down to sneak a peek at our fun art! 
Quantity: 1 oz (28.3g)
Ingredients: green tea (jasmine flower petals used to scent and removed) 
Caffeine: light
Steeping Instructions: Steep 1 tsp for 30 seconds in 170-180°F water. Infuse 2-3 times.
Uses: refreshing, daytime, calming.