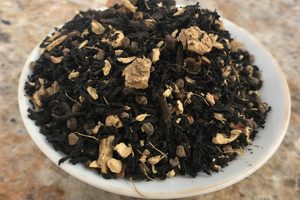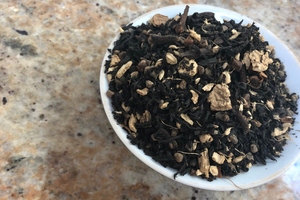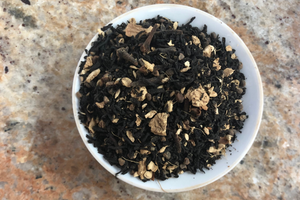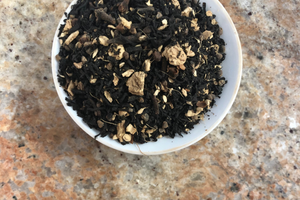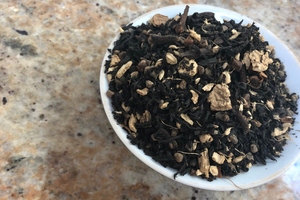 Masala Chai
Masala Chai is a spicy blend with a black tea base. This blend is inspired by the classic Indian Masala chai that is traditionally boiled and prepared with milk and a sweetener.
Quantity: 1 oz (28.3g) 
Ingredients: black tea, cardamom, ginger, cloves, natural cinnamon flavor, and cinnamon.
Caffeine level: high.
Steeping Instructions: Steep 1 tsp for 1 minute in boiling water. Infuse 3-4 times.
Uses: wake up, morning, afternoon.