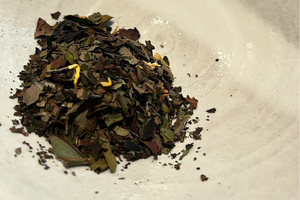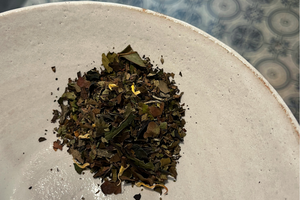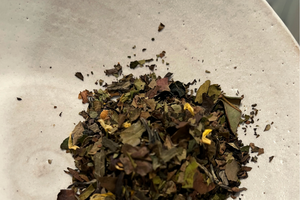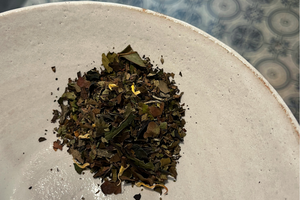 Stone Fruit White
Stone fruit white is a fun, light blend of apricot and peaches on a white tea base. This tea is great for fueling your creative daydreams and is versatile - enjoy this hot or cold in any season.
Quantity: 1 oz (28.3g)  
Ingredients: white tea, apricots, natural peach flavor, and marigold flowers.
Caffeine level: medium
Steeping Instructions: Steep 1 tsp for 30 seconds in 170-180°F water. Infuse 2-3 times.
Uses: daytime tea, daydreaming, creative projects and problem solving