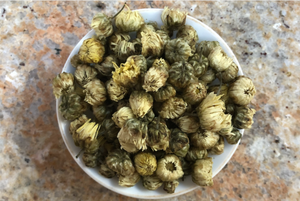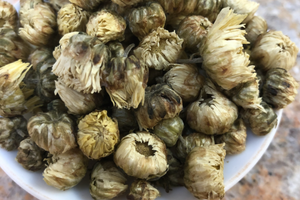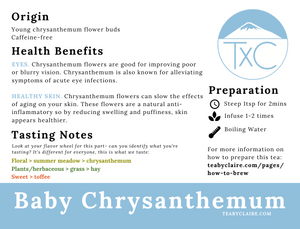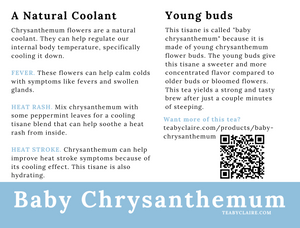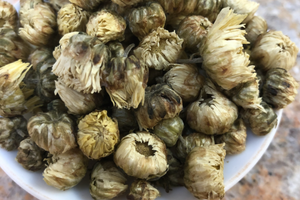 Baby Chrysanthemum
These young chrysanthemum buds are heavy with plant sugars not yet spent on blooming the flower. Floral like a summer meadow, light and toffee sweet this tea is also herbaceous with notes of hay.
Quantity: 1 oz (28.3g)
Ingredients: chrysanthemum buds.
Caffeine: none.
Steeping instructions: Steep 1 tsp for 1 minute in boiling water. Infuse 5+ times.
Uses: cooling, calming.