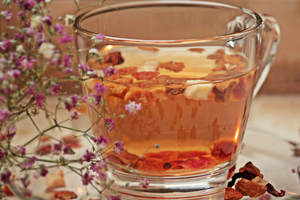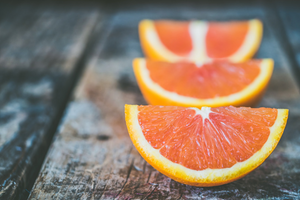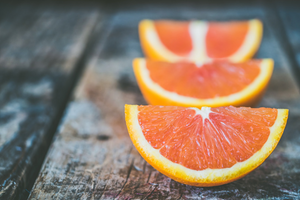 Blood Orange Hips
Blood Orange Hips is a tart and citrusy tea that will make your salivary glands work. This tea is delicious served hot or over ice.
Quantity: 1 oz (28.3g)
Ingredients: orange peel, hibiscus, rose hips, and natural orange flavor. 
Caffeine: none.
Steeping instructions: Steep 1 tsp for 5 minutes in boiling water. Infuse up to 2 times.
Uses: iced tea, calming, refreshing.