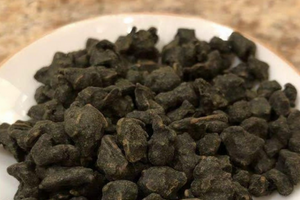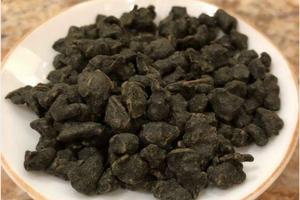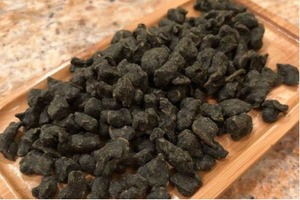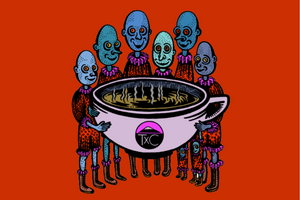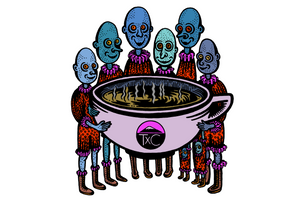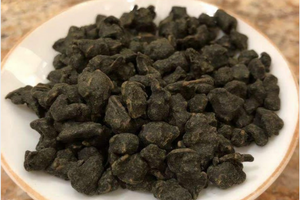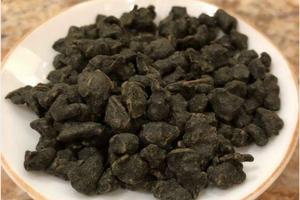 Blue People Oolong
This tea will make you go WOW! Blue People Oolong is a blend featuring strong sweet notes by licorice root. This particular version is King grade, meaning it is high quality and has a sharp sweet flavor. The sweetness in the first couple infusions starts to give way in the 3rd and 4th infusions to the roasted and floral notes of the oolong. This tea will take you on a wonderful flavor journey!
Have you seen Tea By C's Blue People tea character? Scroll down to sneak a peek at our fun art! 
Quantity: 1 oz (28.3g)
Ingredients: oolong tea, ginseng, and licorice root.
Caffeine level: medium.
Steeping Instructions: Steep 1 tsp for 1 minute in 180-190°F water. Infuse 2-3 times.
Uses: focus, daytime tea, cuts sweet cravings.