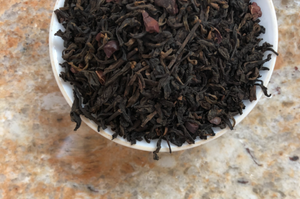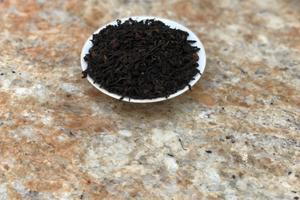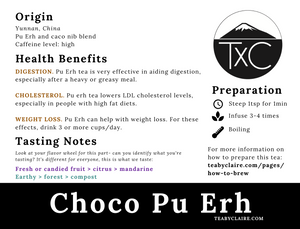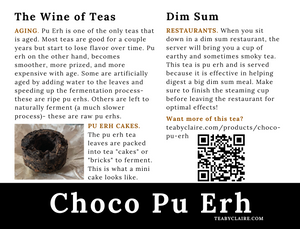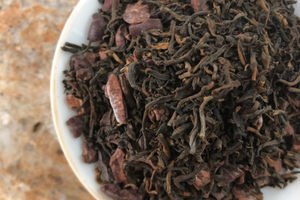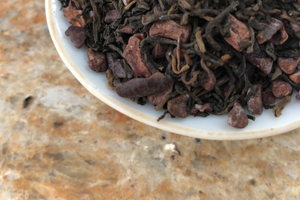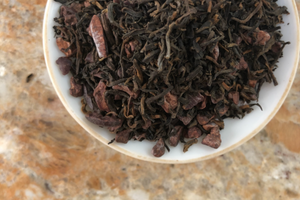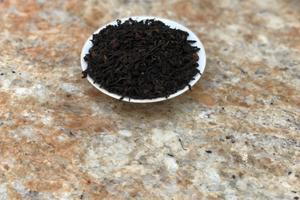 Choco Pu Erh
This choco pu erh is a decadent tea. The cacao nibs only enhance the natural chocolate notes in the pu erh.
Quantity: 1 oz (28.3g)
Ingredients: pu erh tea, cacao nibs.
Caffeine level: high (about half a cup of coffee).
Steeping Instructions: Steep 1 tsp for 1 minute in boiling water. Infuse 3+ times.
Uses: hangover recovery, digesting high-fat meals