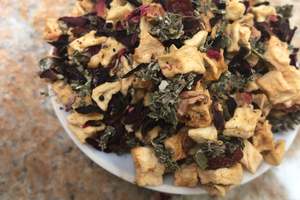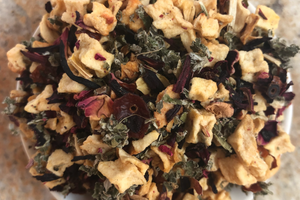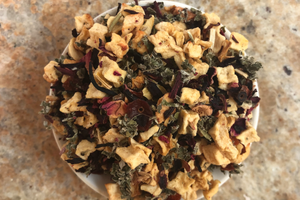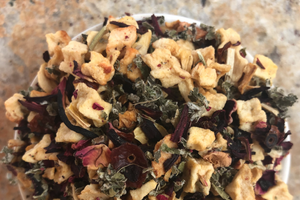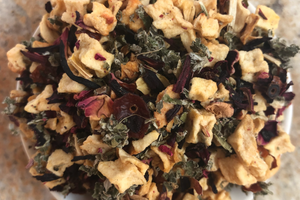 Cool Watermelon
Cool Watermelon is the tea that will make you dream of summer. This blend is sweet and may make you feel a little sassy. Enjoy with a nice salad or chips and guac and you have the ideal pairing.
Quantity: 1 oz (28.3g) 
Ingredients: apple pieces, rose hips, hibiscus, raspberry leaves, natural watermelon flavor, cranberries & rose petals.
Caffeine: none.
Steeping Instructions: Steep 1 tsp for 5 minutes in boiling water. Infuse up to 2 times.
Uses: iced tea, a confidence booster.