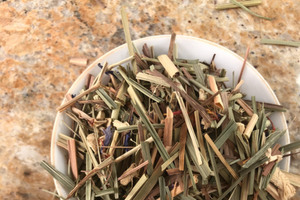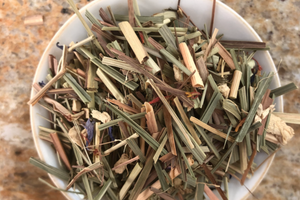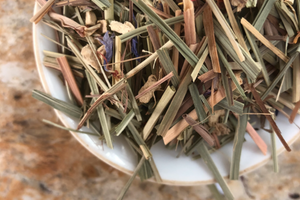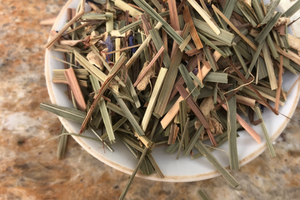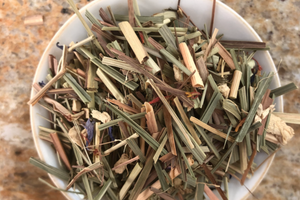 Ginger'd Lemongrass
Ginger'd Lemongrass is reminiscent of some classic Vietnamese flavors. This fresh and crisp spicy blend is perfect for summer as an iced tea or spicy and warming in the winter.
Quantity: 1 oz (28.3g)  
Caffeine: none
Ingredients: lemongrass, ginger, licorice, peppermint leaves, safflower, and blue cornflowers.
Steeping instructions: 1 tsp for 3 minutes in boiling water. Steep 1-2 times.
Uses: daytime, focus.