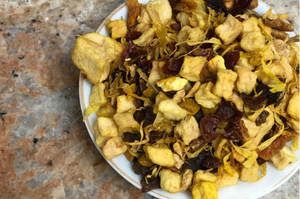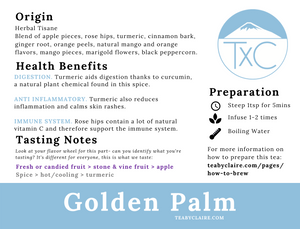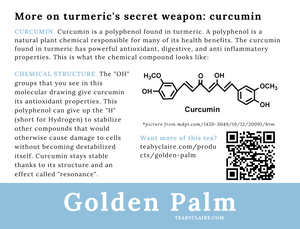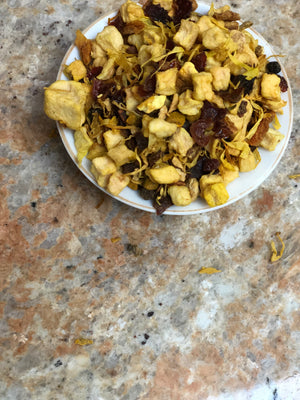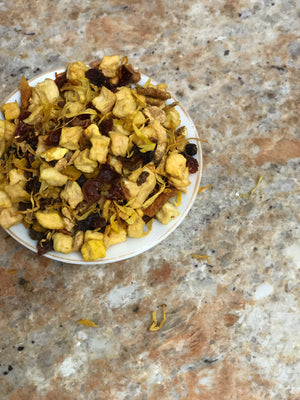 Golden Palm
Golden Palm is an herbal tisane blend featuring turmeric. This tea has some fruity flavors as well as the turmeric spice that make it really interesting and tasty. I like this tea chilled or hot and recommend pairing it with a boring book to spice things up.
Quantity: 1 oz (28.3g) 
Ingredients: apple pieces, rose hips, turmeric, cinnamon bark, ginger root, orange peels, natural mango and orange flavors, mango pieces, marigold flowers, and black peppercorn.
Caffeine: none.
Steeping instructions: Steep 1 tsp for 5 minutes in boiling water. Infuse up to 2 times.
Uses: iced tea, digestion, any time of day.