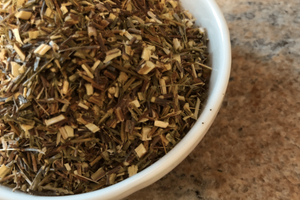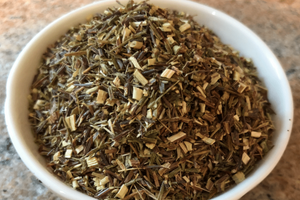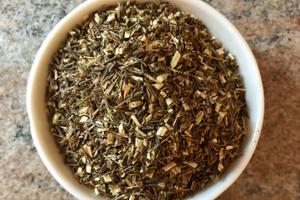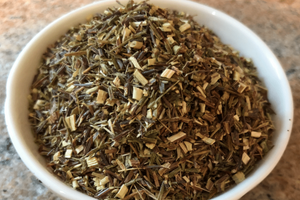 Green Rooibos Classic
Green Rooibos Classic is an herbal tea that comes from the Cederberg region of South Africa. This tea is traditionally bruised and fermented but this "green" version does not undergo that processing step. Instead, the tea is very minimally processed and has a grassier flavor instead of the characteristic vanilla sweetness of a traditional rooibos.
Quantity: 1 oz (28.3g) 
Ingredients: green rooibos
Caffeine: none
Steeping instructions: Steep 1 tsp for 5 minutes in boiling water. Infuse up to 2 times.
Uses: evening, calming, relaxed focus.