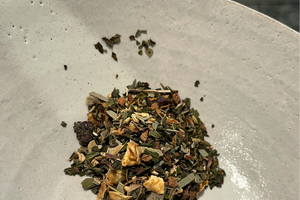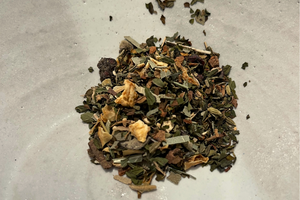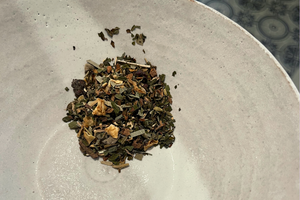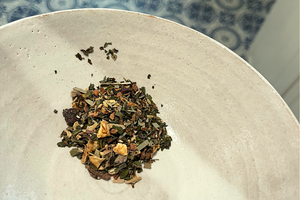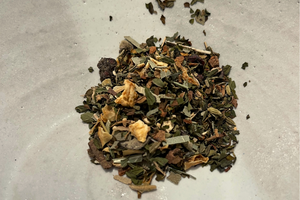 Happy Body Herbal
Happy Body Herbal is the companion you need alongside a good book, movie, or podcast. It'll cradle you with its minty warmth and be the secret ingredient to a cozy Sunday morning. This tisane just makes you feel good, hence the happy body name.
Quantity: 1 oz (28.3g)  
Ingredients: Peppermint leaves, orange, eucalyptus, ginger, cinnamon, fennel seed, licorice, schisandra berry, mullein leaf, and lemongrass.
Caffeine level: none
Steeping Instructions: Steep 1 tsp for 2 minutes in boiling water. Infuse 1-2 times.
Uses: calm, hydrating, evening or afternoon tea.