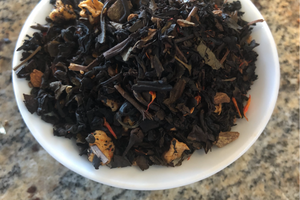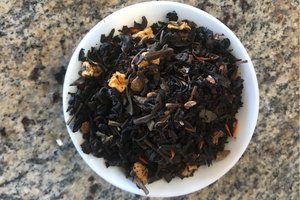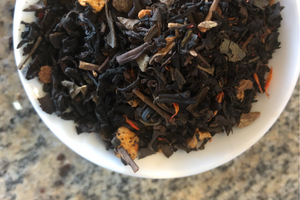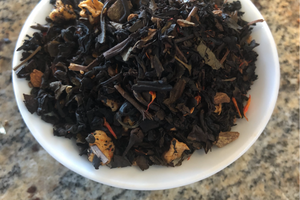 Maple Oolong
Maple Oolong is a delectable blend of fruit, spices, and tea that come together and yield a warm and sweet maple flavor. The base of this tea blend is an oolong on the darker, more oxidized side, giving the blend a little bit of an earthy undertone that goes well with the sweetness from the fruit and spices.
Quantity: 1 oz (28.3g)  
Ingredients: oolong tea, cinnamon, apple, cardamom, maple flavor, cloves, natural creme flavor, safflower.
Caffeine level: medium
Steeping Instructions: Steep 1 tsp for 1 minute in 180-190°F water. Infuse 2-3 times.
Uses: afternoon tea, meditation, zen