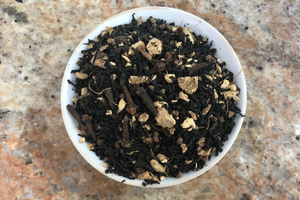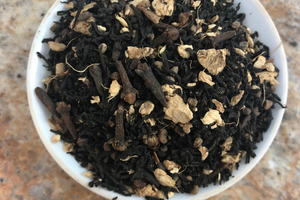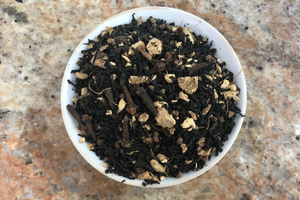 Masala Chai Decaf
Masala Chai Decaf is the decaf version of a traditional Indian tea blend. This tea allows you to enjoy a warm and spicy chai at any time of day, without worrying about the caffeine keeping you up.
Quantity: 1 oz (28.3g)
Ingredients: decaffeinated ceylon black tea, cardamom, ginger, cloves, natural cinnamon flavor, and cinnamon.
Caffeine level: none.
Steeping Instructions: Steep 1 tsp for 1 minute in boiling water. Infuse 2-3 times.
Uses: focus, energizing, afternoon or morning tea.