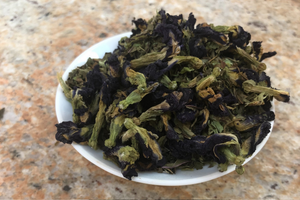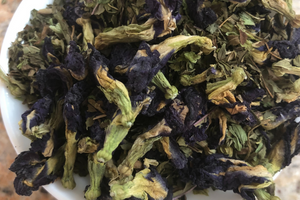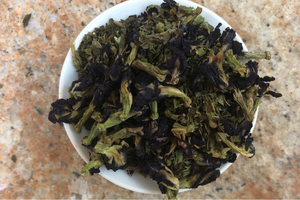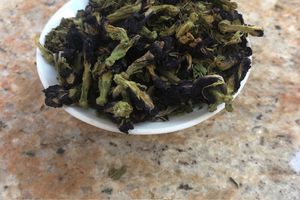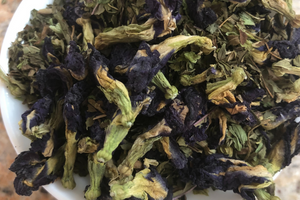 Midnight Mint
Midnight Mint is a fantasy tea- wonderful for the dreamer and those who want to stay up a little later tonight working on projects or a really good book. The flavor is that of a classic peppermint tea and the color is a beautiful periwinkle blue. 
Quantity: 1 oz (28.3g) 
Ingredients: butterfly pea flower, peppermint.
Caffeine: none.
Steeping Instructions: Steep 1 tsp for 1 minute in boiling water. Infuse 1-2 times.
Uses: cooling, calming, slightly energizing.