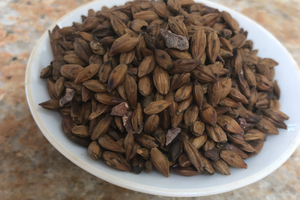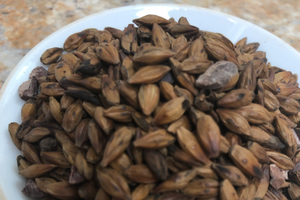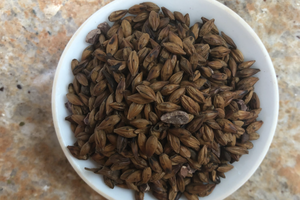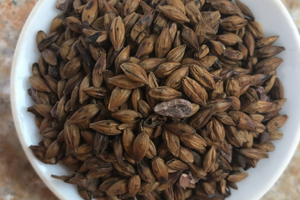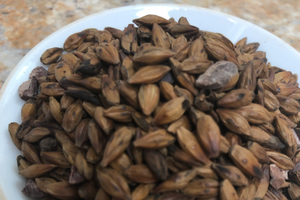 Mock Mocha
Mock Mocha is a tisane blend of roasted barley and cocoa nibs. This tea has coffee and chocolate flavors, hence the name. Mock Mocha is blended in small batches in San Rafael, CA.
Quantity: 1 oz (28.3g) 
Ingredients: Barley, cocoa nibs.
Caffeine: None.
Steeping Instructions: Steep 1 tsp for 1 minute in boiling water. Infuse 1-2 times.
Uses: coffee substitute, calming.