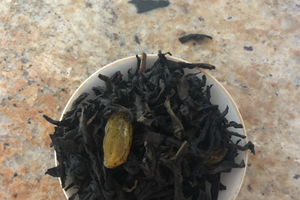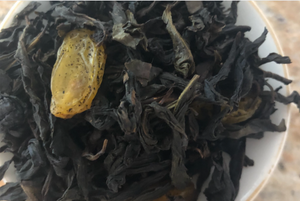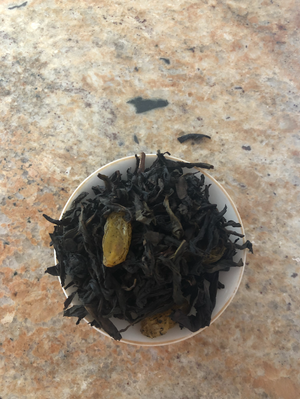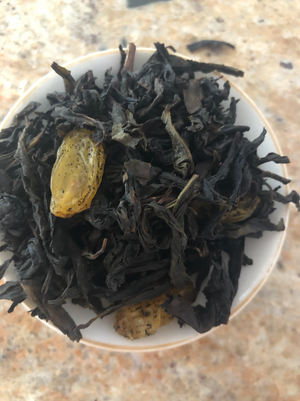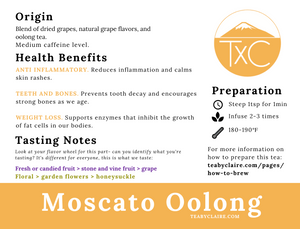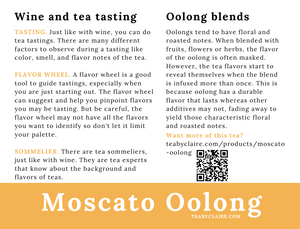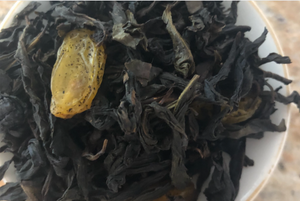 Moscato Oolong
Inspired by sweet Moscato wine, this oolong tea is blended with dried grapes to yield a young fruity flavor. This tea is a treat that will make anyone with a sweet tooth smack their lips and reach for seconds.
Quantity: 1 oz (28.3g) 
Ingredients: oolong tea, dried grapes, natural grape flavor.
Caffeine: medium.
Steeping Instructions: Steep 1 tsp for 1 minute in 180-190°F water. Infuse 2-3 times.
Uses: focus, daytime tea, cuts sweet cravings, dessert tea.