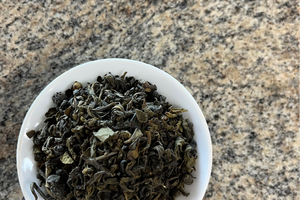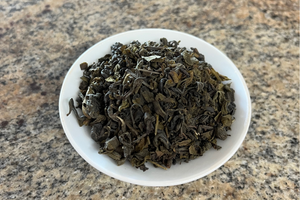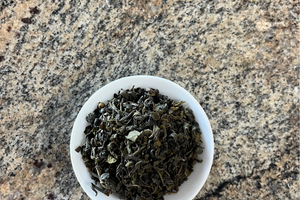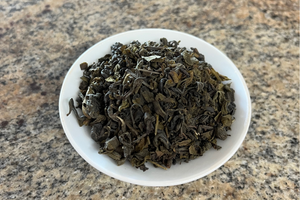 Panna Green
Panna Green is a Darjeeling tea. Darjeeling teas are known as the champagne of teas. A tea can only be called Darjeeling if it is grown in the region by that name in India. Darjeelings are almost always black teas and have a very specific flavor profile from the common terroir. This tea is unique for a couple of reasons. The first is that it's a steamed green tea and the second is that it is harvested and processed in small batches. The latter is unusual because Darjeeling tea is typically grown on large, high-producing estates.
Quantity: 1 oz (28.3g)  
Ingredients: green tea
Caffeine level: light
Steeping Instructions: Steep 1 tsp for 30 seconds in 170-180°F water. Infuse 2-3 times.
Uses: refreshing, calming, daytime tea