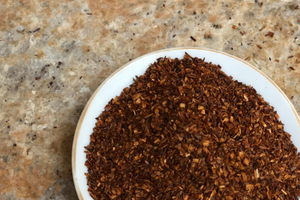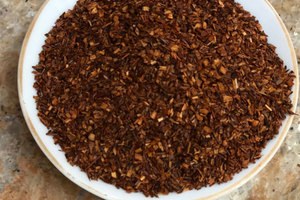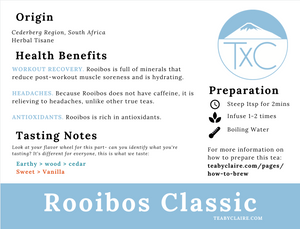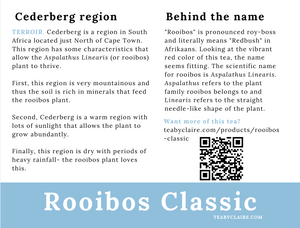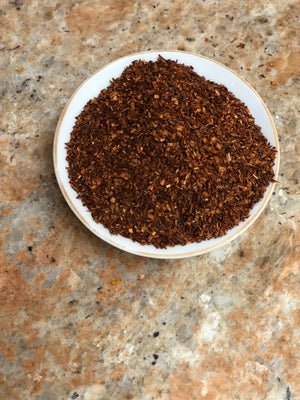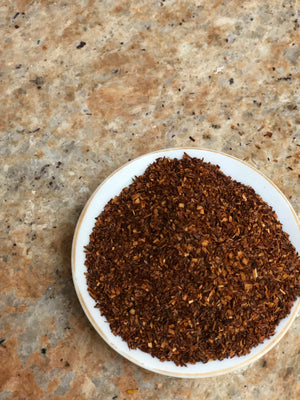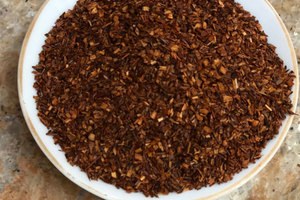 Rooibos Classic
This classic red rooibos tea from the Cederberg region of South Africa comes from the needles of a plant called Aspalathus Linearis. The needles are fermented which yields this tisane's natural vanilla sweetness and woodsy flavors. Rooibos is hydrating and full of minerals so it makes a good pre or post-workout drink.
Quantity: 1 oz (28.3g) 
Ingredients: South African rooibos.
Caffeine level: none.
Uses: evening, calming, relaxed focus.