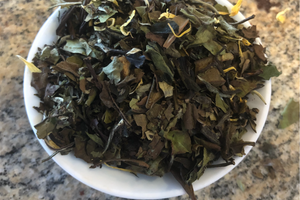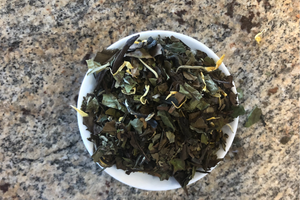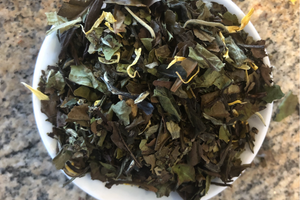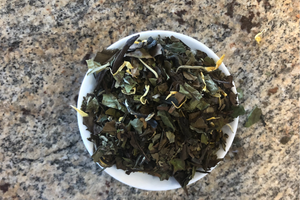 White Momo
Smooth and light, this peach-flavored white tea is a wonderful fruity blend that can be enjoyed hot or cold.
The fruitiness in the first sip sort of bounces off your tongue and comes to rest in the next sips. This is a very nice self-care tea- I recommend enjoying it iced by the pool or after your morning skincare routine.
Quantity: 1 oz (28.3g)  
Ingredients: bai mu dan white tea, natural peach extract, apricots, and marigold flowers.
Caffeine level: medium.
Steeping Instructions: Steep 1 tsp for 30 seconds in 170-180°F water. Infuse 2-3 times.
Use for: Daytime, work, and creative projects.